What is amigurumi?
Amigurumi is a Japanese word that means crocheted (or knitted) doll. It describes the craft of creating adorable people, animals or creatures using yarn.
Do I need an account to use Amigurumio?
No! It is free to use Amigurumio and you don't need an account.
You will need to share your email address with Amigurumio if you want to download a free or premium PDF pattern. Then we know where to send your pattern!
How much are the PDF patterns?
It is free to use the crochet pattern maker to make your own designs. When your design is finished, you can download a PDF pattern for free. You can upgrade to a premium pattern, which includes images and a crochet amigurumi guide.
Do I need to know how to crochet?
Amigurumio can be used by all skill levels – even if you never crocheted before! It is a popular choice to make custom patterns and gifts for crocheters. 
How do I make an amigurumi pattern?
How do I crochet amigurumi?
Crochet basics so you can turn your Amigurum.io design into a real creature!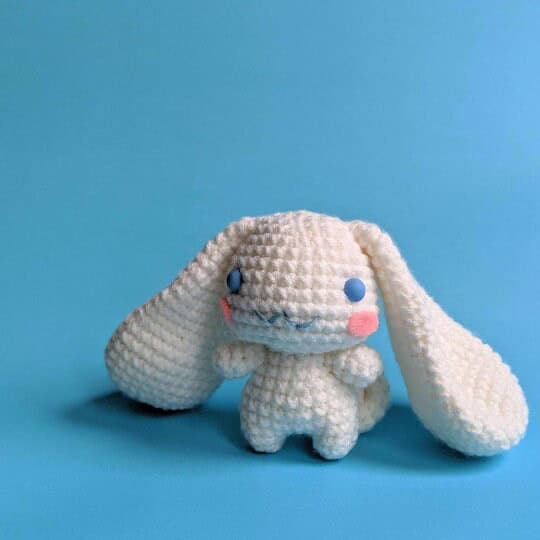 Not enough time to design your own pattern?
Download a premium amigurumi pattern for free.
You can unsubscribe at any time from receiving free crochet patterns. See our privacy policy.